High Arc vs Low Arc Bathroom Faucet – Get The Best Deal
Maybe you are planning to renovate the bathroom, or aiming to give a new look. Faucet matters!
Definitely! Your taste and personality reflect through it. But look! You are confused between the high arc vs low arc bathroom faucet.
Why? You are calculating in 360-degrees. Everything matters here: size, comfort, installation, and most importantly, you're $.
Thinking like this is a smart move. I appreciate this. But is it not time-consuming when you have an option like this article?
Take a 5 minutes tour with me. I will guide you to find the best deal between high and low arc faucets.
High Arc Bathroom Faucet
Size:
High arc faucets have a specific size. It is more than 10 inches tall. That's not the definite size; there are some special features.
It cannot be wall-mounted; because this type tends to be tall for the wall height. So the measurement should be from the sink/countertop. You will know more about it in the spout reach section.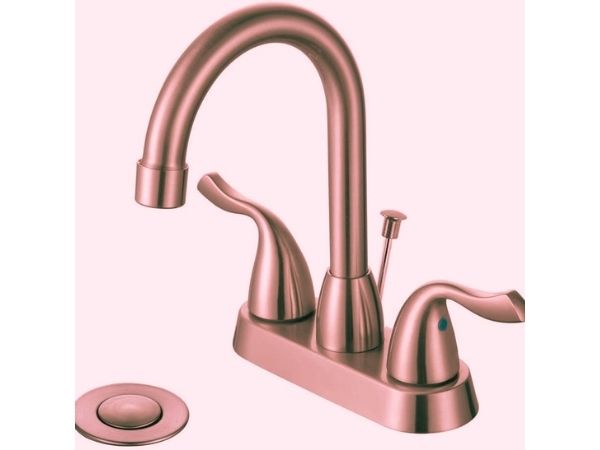 Comfort:
Many chefs talked about this faucet comfort. Their claim is, high arc makes the workload comfortable.
For example, you can clean your tiny pet for this height. Some moms even posted their 6 months old baby showering with it. It eases up a lot of work.
Spout Reach:
Spout reach means the height adjustment between your spout and sink. It improves the washing experience better.
Proper height balance can save you from splashing. So, how can you adjust the height between your sink and spout?
Here is the simple rule.
The spout must be faced on to the sink drain.
Simple! If that indicates the water stream directly to the sink drain, that's a perfect match. It will not let you bend to wash your hands. Your waist is safe!
Installation:
Now you know the spout reach. Let me share an idea on installation. High arc faucet installing is a bit complicated for its design.
Each faucet comes with a different mounting hole. So, check out the mounting holes before paying your cash. The wise decision is to know your sink installation requirement. Then go for buying your faucet.
3 Best Selling High Arc Bathroom Faucets:
1. Moen T6142BL Gibson Two-Handle 8-Inch
Overview:
It has M-pact valve technology. This facility allows you to change the trim without alternating the valve. A complete plumbing cost saver with lifetime warranty.
One more thing: this faucet has the EPA certification. Means you are indirectly contributing to the environment.
Benefits:
Matt Balck finish for a luxurious look
American Disability Act certification for less water wastage.
No matter the size, it's either 8-inches or 10 inches. You can fit it
Lifetime warranty
2. Moen 6901BG Voss Two-Handle High Arc
Overview:
This faucet style has an elegant look. It will hook your eyes instantly. The reason is Voss collection collaboration: it combines style and fashion together. Whatsmore, the faucet also offers EPA WaterSense compliance.
Benefits:
The finish and fit are sturdy enough.
Temperature adjustment is super-efficient.
Compatible with all center hole sinks.
Water sense certification. It means fewer bills.
3. Moen S6910BN Doux One-Handle High Arc Laminar
Overview:
Single-hole faucets are a blessing. At least you will say it after using this. Why? The laminar stream stops the water splash for its smoothness.
And the Polished nickel offers durability from regular faucet flaws. Not only that, but it also fits with tall vessels
Benefits:
Splash-proof technology.
Brushed nickel for rust and corrosion resistance.
Single hand lever
Meets the spout reach measurement perfectly.
Should you buy a high arc faucet?
The choice is yours. But here are facts that should not be avoided: high arc faucets work great for heavy washing pressure.
You will get more space to wash. There is a chance to splash from this type of faucet. It is wise to match the sink and its drain assembly with the faucet to avoid this. This will reduce the splashing. Of course! The water flow matters here. You can use an aerator to avoid this hassle.
Low Arc Bathroom Faucet:
Size:
Like the earlier one, this one has a specific size. 3 to 8 inches is called a low-arc bathroom faucet. There is no rule like high arc; because the faucet shape is different.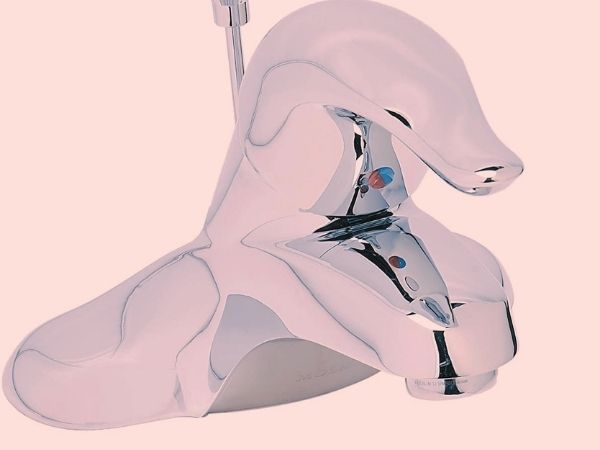 Comfort:
Low arc is perfect for a simple bathroom- perfect for the secondary bathroom. You cannot do the heavy work in it, but for washing hands and little pieces of clothes; it's precise. The water pressure is good in low arcs. Means efficient washing.
Spout Reach:
You don't need some strict spout reach measurement for it. These faucets are designed to fit with any sink. Just make sure the spout is right-sized. Otherwise, you might face a little splashing experience. By the way, it is rare.
Installation:
Same as the previous one. Just remember the following tips.
Check your sink requirements for installation.
How many holes are there? Three in the center or one in the corner? (remember this question.
Read the sink manual carefully.
Read the faucet guideline before installation.
3 Best Selling Low Arc Bathroom Faucets:
1. Moen 6810 Method One-Handle Low Arc Bathroom Faucet
Overview:
Another beautiful benefit of single-hole faucets are their mounting facilities. Single hole mounts are easy to install. T
he plumbing cost is comparatively low. This model proves that. People rush over it for that. Plus the sinkhole/sink hole protection is outstanding -long lasting. Chrome finish is playing the major role to avoid this.
Benefits:
It comes with a drain assembly, which means splash-proof.
Single hole mounts for quick installation. It will cut plumbing costs.
Single handle lever with proper temperature control.
Enhancing the bathroom looks better.
2. Moen 6610ORB Brantford Two-Handle Low Arc
Overview:
People want to save their monthly water bills. But they have to sacrifice design for that. Moen relieves the pain.
This model offers both: elegant designs with bill savers. The aerated flow will give you 1.2 gpm water: complete bill saver with an elegant look of the faucet body. Overall faucet handle is smooth to use: no chance to leave water spot
Benefits:
Oil rubbed finish for covering water and finger spots.
Two handle levers with easy temperature control.
Fits with all center oriented sinkholes.
1.2 GPM water stream for efficient washing.
3. WOWOW Bathroom Faucet 1 Handle Low Arc
Overview:
Three things constrain us to write about this. The first one is 3 hole installations: you can cover the holes with an amazing look.
Second is the pop up drain. It will save your sink from clogging. Final one is: it's a centerset bathroom faucet.
The major benefit of this type of faucet is their cost-effectiveness. It consumes less energy which is rae in single-handle faucets.
Benefits:
Tool-free installation; you can install it within 20 minutes.
Saves 50% water consumptions for a built-in aerator
The sink drain does not clog frequently.
No drips. Means less water wastage.
Should you buy a low arc faucet?
Yes! For all. The reason for emphasizing these faucet types is simple. These are budget-friendly, splash-proof, leaves fewer water spots and suits with all type of sinks (including the vessel sinks)
This is also great for the kitchen sink. Why are we saying that? People are confused about kitchen faucets selection.
They want to know about efficiency. Low-arc fulfills the demand. Their modern design has outranked the traditional design.
Plus, the water temperature adjustment is amazing: hot water is covered with anti scald technology. Overall, it's great for a secondary kitchen. One of the best parts is: Single handle faucet can solve a major washing pressure! Low arc faucets are widespread faucets
Which One Has The Best Deal?
All the details you have now in your hand. Let me give you the best deal. I prefer to go for a high arc bathroom faucet.
You will get plenty of space to wash. Plus, for a busy home, it's perfect for every bathroom. You never know when your master bathroom will be blocked by a crowd.
Install a high arc in every bathroom; it will reduce the hassle. You might be thinking of splashing, right? Trust me! If your spout reach measure is precise, there is no chance of splashing. So, a high arc faucet with nozzle spray can be a blessing for easy maintenance.
FAQ:
What to look at before buying a high arc or low arc faucet?
You need to look for several things before buying both types of faucets. Here are the checklists you may consider.
Sinkholes: your sinkholes play a vital role. Is it center type or corner type? Check the holes.
Faucet finish: some of the best types of faucet finishes are as follows:
1.Chrome
2.Nickel: 
3.Stainless steel
4.Oil rubbed bronze 
5.Satin bronze.
6.Copper
7.Matt black finish
8.Physical vapor deposition finish
The swivel neck: it is essential to find the right swivel for your sink. 
Water stream: check the water pressure. Is it meeting your area guideline? Will you save your consumption without wasting money? Find out the answers.
Do high arc faucets splash more?
The answer is "yes" high arc faucet splashes more for not having the right sink. Proper measurement and installation can reduce the splashing. 
How to stop a faucet from splashing?
An Aerator could be the best solution. It's a $3 fitting that you can connect with a water streaming gate. This will barrier the stream without compromising the performance. 
You will be safe from splashing then. One more thing: don't go to the plumber to install it. You can do it within 3 minutes. 
Final Words:
You got the best deal. Not only that but also gathered profitable knowledge on high arc vs. low arc bathroom faucets. Now it's time to share this with your social links.
There are so many people searching this question. Your simple step can help them to find the right information. I injected everything from my user experience. So, don't forget to share your decision. I mean, which bathroom faucet did you buy?
See also: